I was born in Bristol on May 8, 1966 and from that day until the age of two I failed to thrive. My mother knew there was something wrong, but despite taking me to numerous doctors she was unable to find any answers. The photos of me taken back then show an under-nourished child with skinny legs and a protruding belly. I looked sad and unwell.
My mother loved me enough to never give up, and her perseverance eventually paid off. It was a German doctor who came to the conclusion that it might be coeliac disease. I was standing in his surgery, chewing on a rusk when he said "Perhaps it is the very biscuit that Monica is eating which is poisoning her". In 1968, little was known about the disease. I am so lucky to have been diagnosed at such an early age.
When I look back I can see how my life was destined to be all about food. As well as having coeliac disease, I was also born of Italian restauranteur parents.
My stay-at-home mother reared me on a healthy diet of fresh Mediterranean cuisine. My father was a classically trained chef who had worked in prestigious establishments throughout Europe. He opened his first restaurant in England in the 60s and it became so popular that he and his business partners opened another, and another. The business grew into a seven-restaurant empire across south-west England and at the age of 13, I was put to work in the kitchen.
Working alongside chefs from all over the globe was thrilling and stressful. It's fair to say that growing up, food was the centre of my universe.
As far as my gluten intolerance went, things changed when I turned 14 years of age. At that time, it was believed the onset of puberty could sometimes rid children of coeliac disease. I was told to eat regular food for 12 months, at the end of which time undergo a biopsy to see if I had been 'cured'.
I still vividly remember my first day of dietary freedom. I headed straight for the baker's shop in downtown Bristol and bought four fresh cream cakes. I sat on a wooden bench outside the bakery and, in full view of passers-by, scoffed each one. I did not care about the blobs of bright red raspberry jam drooling down my chin or my sugary 'moustache'. The cakes tasted too good to worry about what anyone thought of me! A year later, the biopsy revealed that I still had the disease but after so many months of experiencing deliciously forbidden foods I knew that I could not go back to the constraints of a gluten free diet. So I ignored the doctor's orders and continued to eat whatever I felt like.
On leaving school, I trained with my father in his restaurants, and then went on to work for the famous Roux brothers in London, and for the very successful restaurateur Franco Taruschio at The Walnut Tree Inn, Abergavenny. In 1992 my husband and I migrated to Australia. In the years that followed we ran several businesses on the Sunshine Coast including a large, very successful restaurant called Ristorante Topo Gigio in Tanawha and an organic juice bar/deli in Maleny. Both ventures, whilst profitable, did not allow us any time to spend with our young family so we started to look for a way of creating an income that would give us less stress and a better quality of life. We decided to create Topliss Tarts – a catering business that served up designer tarts, gourmet savouries and cakes at the Eumundi Markets.
Soon enough, customers began asking whether any of our edibles were gluten free. Ironically, it was around that time that all my years of not adhering to a strict diet finally caught up with me. I had reached a point of absolute exhaustion. A visit to the doctor, along with some blood tests and an endoscopy, revealed a case of full-blown coeliac disease.
After 24 years of consuming gluten my body could no longer cope.
THE GREAT NEWS IS THAT AFTER ONLY 48 HOURS OF BEING BACK ON THE RECOMMENDED DIET I FELT MY ENERGY LEVELS INCREASE DRAMATICALLY. IT BECAME CLEAR THAT GLUTEN FREE WOULD BE MY 'DIET FOR LIFE'.
My diagnosis was a contributing factor in our decision to make Topliss Tarts an exclusively gluten free business. I wasn't just cooking for my customers – I was cooking for my own health and wellbeing. I became more inspired than ever to experiment with ingredients and create the very best gluten free food.
When I was contacted in 2011 about being involved in a new organic café, I jumped at the opportunity. I had the privilege of being involved in all aspects of the café right from the start – and as head chef I was able to develop a menu that included a broad range of gluten free dishes. The café has become a huge success and I feel very humbled each time a customer compliments me on my cuisine.
Who would have thought being diagnosed with coeliac disease all those years ago would have resulted in a career that is so rewarding. My diet now is so much richer than ever before, and the thought of tasteless, lifeless bread makes me sad for all those who haven't realised the blessing of avoiding gluten and replacing it with nutrient dense, delicious staples. My business is the Real Good Food Group...welcome.
With 30 years experience in the food industry in Australia, our team can bring your product to market, or setup/scale your production. Each product and supply chain is unique. We'll work together to tailor a solution that works for you. Contact monica@realgoodfoodgroup.com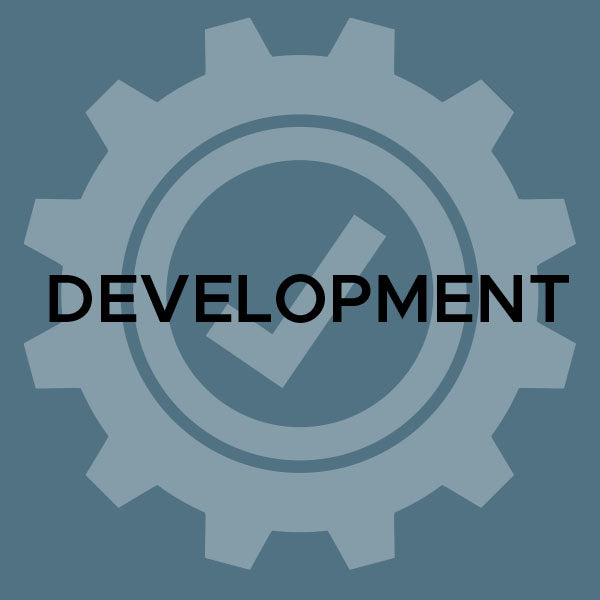 Research and development to create or commercialise your product.
Packaging compliance consultancy and design services.
Material sourcing and supply solutions.
Own your IP, always.
Local and international ingredient sourcing.
Focus on wholefoods and premium ingredients.
Innovative ingredients our speciality.
Extensive experience with allergen aware ingredients
Low minimum order quantity and competitive pricing.
Australian made in a HACCP certified facility.
Transport & logistics partnerships.
Scaling solutions
Contact Monica to start your journey